Slide 1
Orcas Forever
Orcas Forever is the dramatized story of a true-life event. It opens a window into the hidden lives of the three Southern Resident orca pods that inhabit the waters called the Salish Sea between the northwest coast of the United States, and the southwest coast of Canada.
Slide 1
Whale of Wonder
On a radiant summer day in 2018, an orca named Tahlequah gave birth to a female calf off the coast of Victoria in British Columbia, Canada. The calf was emaciated, lacking enough blubber to stay afloat, and she only lived for 30 minutes.
Slide 1
Coco
Coco, an orphaned bear cub born in the Adirondacks of New York State, is heartbroken to leave her canine friends, Molly, Rags, and Pupsie. But as Babou, the adult male bear who cares for her, explains, it's time to find a mama bear to adopt Coco and teach her how to live as a free, wild bear.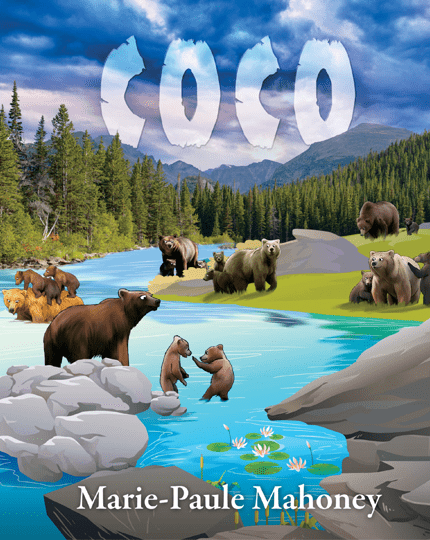 Slide 1
Molly and Babou
How could Molly and Babou, with seemingly little in common, develop a deep understanding and friendship? Blind in one eye, poor-sighted in the other, Molly, a runt puppy born under the foundations of a tiny wooden house in Jamaica, is sensitive, intelligent, if a little spoilt.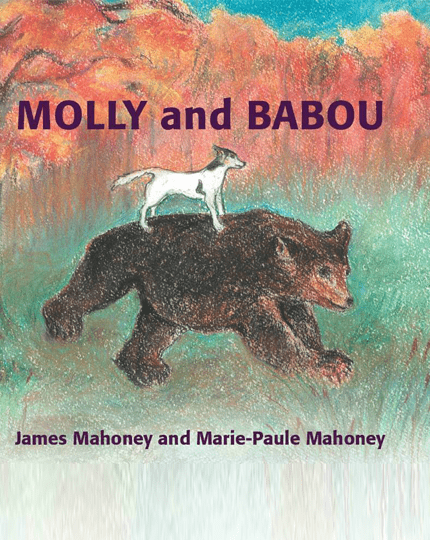 Marie-Paule Mahoney is a children's book author and educator. Her career led her to write and co-write two books to help learn French. Her interest in nature, wildlife and conservation has inspired her to write children's books featuring animals in their habitats, dealing with such topics as love, friendship and loss.
She was born and grew up in Brittany, on the west coast of France. As the newly married wife of a veterinarian working in poet Robert Burns' country in Scotland, she taught French at a local high school. Sometimes accompanying him on calls to nearby farms, she was introduced to an array of orphaned lambs, litters of piglets, puppies, and kittens, as well as cattle, draft horses, and a miscellany of adult cats and dogs.